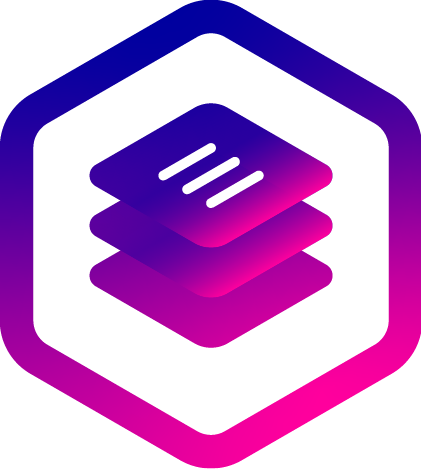 Terms of Use
These Doconchain ("DOC") Terms of Service (the "Terms" or the "Agreement") govern access to and use of the DOC websites, platform, software and services (collectively "DOC Services") provided by Doconchain Limited ("DOC", "we" or "us") to you. You may be considered a visitor to our Properties ("Site Visitor"), or an individual and/or entity that creates an account or purchases/uses the DOC Services (collectively "Customer"). Customers and Site Visitors may be referred to in these Terms as "you" and "your" as applicable. Please note that we may modify these Terms as further described in the amendments section below, so you should make sure to check this page from time to time. Our Privacy Policy explains how we collect and use your information, our Acceptable Use Policy outlines your responsibilities when using our Services, and our Service Specific Terms contains terms that may be applicable to particular services. By using our Services, you are agreeing to be bound by these Terms, our Privacy Policy, (our Acceptable Use Policy, and the Service Specific Terms).
ARBITRATION NOTICE: THESE TERMS AND CONDITIONS CONTAIN A BINDING ARBITRATION PROVISION, AND A WAIVER OF JURY TRIALS AND CLASS ACTIONS AS SET FORTH BELOW – PLEASE READ THESE SECTIONS CAREFULLY.

1. ‍OVERVIEW OF THE Doconchain SERVICES
DOC provides a suite of products and services that allow Customers to manage documents and collaboration around them using an innovative digital signature system, a workflow automation and a distributed storage of signed documents. DOC also provides application programming interfaces (the "API") that allow Customers to use the DOC solutions within a Customer's websites, applications, or other properties ("Customer Properties").
2. ‍SERVICE SPECIFIC TERMS
Certain DOC products have specific terms ("Service Specific Terms") which are currently available here. In case of a conflict between the applicable Service Specific Terms for a certain product and these Terms, the Service Specific Terms will prevail.
3. ‍‍ACCOUNT REGISTRATION AND USE
3.1 Customer and its Authorized Users (as defined below) may need to register for a DOC account to sign documents or to access or use a DOC Service. Account information must be accurate, current, and complete, and will be governed by DOC's Privacy Policy (currently available at www.doconchain.io/privacy). Customer agrees to keep this information up-to-date so that DOC may send notices, statements, and other information by email or through the Service.
Customer must ensure that any passwords, and other access credentials (such as API tokens) for the DOC Services are kept strictly confidential and not shared with any unauthorized person. If any Authorized User ceases working for a Customer, the Customer must immediately terminate that person's access to its account and any DOC Services. Customer will be responsible for any and all actions taken using its and its users' accounts, passwords or access credentials. Customer must notify DOC immediately of any breach of security or unauthorized use of its account. Accounts are granted to specific Customers and must not be shared with others. You may only use this Site and the Services if you are 18 years of age or older, able to legally agree to these Terms, and not a competitor to DOC (or developing any competing and/or similar products or services). You may also allow your Authorized Users (as defined below) to use and access the DOC Services on your behalf.
3.2 An "Authorized User" is defined as an individual person (e.g. employee, contractor, agent of a Customer) who is registered and permitted by a Customer to use the DOC Services subject to these Terms and any restrictions in an applicable Subscription Plan (as defined below). Customer shall ensure that its Authorized Users comply with these Terms and Customer is responsible for all actions of its Authorized Users.
4. ‍‍‍USE AND ACCESS RIGHTS
4.1 Limited License. Subject to these Terms, DOC grants to Customer a limited, non-exclusive, non-transferable license to use and access the DOC Services for its business purposes as expressly permitted in these Terms. Your use and access to the Services are subject to any limitations set forth in an applicable order form, online plan or the Service Specific Terms (whether paid or free, collectively "Subscription Plan").
4.2 General Restrictions. Customer must not (and must not allow any third party to):
i. Rent, lease, copy, transfer, resell, sub-license, time-share, or otherwise provide access to the DOC Services to a third party (except Authorized Users or as permitted under the Service Specific Terms);
ii. Incorporate the DOC Services (or any portion of such it) with, or use it with or to provide, any site, product, or service, other than on sites/applications owned-and-operated by Customer and as specifically permitted herein;
iii. Publicly disseminate information regarding the performance of the DOC Services (which is deemed DOC's Confidential Information);
iv. Modify or create a derivative work of the DOC Services or any portion of it;
v. Reverse engineer, disassemble, decompile, translate, or otherwise seek to obtain or derive the source code, underlying ideas, algorithms, file formats, or non-public APIs to any DOC Services, except to the extent expressly permitted by applicable law and then only with advance notice to DOC;
vi. Break or circumvent any security measures, rate limits, or usage tracking (such as event tracking) of the DOC Services, or configure the DOC Services (or any component thereof) to avoid sending events or transactions or to otherwise avoid incurring fees;
vii. Distribute any portion of the DOC Services excepted as permitted herein;
viii. Access the DOC Services for the purpose of building a competitive product or service or copying its features or user interface;
ix. Use the DOC Services for purposes of product evaluation, benchmarking, or other comparative analysis intended for publication without DOC's prior written consent; or
x. Remove or obscure any proprietary or other notices contained in the DOC Services, including in any reports or output obtained from the DOC Services;
xi. Use or permit the Services to be used for any illegal or misleading purpose, or any manner inconsistent with these Terms.
4.3 Beta Releases and Free Access Subscriptions. DOC may provide Customer with DOC Services for free or on a trial basis (a "Free Access Subscriptions") or with "alpha", "beta", or other early-stage DOC Services, integrations, or features ("Beta Releases"), which are optional for Customer to use. This Section will apply to any Free Access Subscriptions or Beta Releases (even if Beta Releases are provided for a fee or counts towards Customer's Subscription Plan) and supersedes any contrary provision in these Terms. DOC may use good faith efforts in its discretion to assist Customer with Free Access Subscriptions or Beta Releases. Nevertheless, and without limiting the other disclaimers and limitations in these Terms, CUSTOMER AGREES THAT ANY FREE ACCESS SUBSCRIPTION OR BETA RELEASES ARE PROVIDED ON AN "AS IS" AND "AS AVAILABLE" BASIS WITHOUT ANY WARRANTY, SUPPORT, MAINTENANCE, STORAGE, SLA, OR INDEMNITY OBLIGATIONS OF ANY KIND. WITH RESPECT TO BETA RELEASES, CUSTOMER FURTHER ACKNOWLEDGES AND AGREES THAT BETA RELEASES MAY NOT BE COMPLETE OR FULLY FUNCTIONAL AND MAY CONTAIN BUGS, ERRORS, OMISSIONS, AND OTHER PROBLEMS FOR WHICH DOC WILL NOT BE RESPONSIBLE. ACCORDINGLY, ANY USE OF BETA RELEASES ARE AT CUSTOMER'S SOLE RISK. DOC makes no promises that future versions of Beta Releases will be released or will be available under the same commercial or other terms. DOC may terminate Customer's right to use any Free Access Subscriptions or Beta Releases at any time for any reason or no reason at DOC's sole discretion, without liability.
5. OWNERSHIP AND FEEDBACK
5.1 Customer Data. As between the parties, Customer retains all rights, title, and interest (including any intellectual property rights) in and to the content and documents that Customer uploads into the DOC Services (excluding any DOC intellectual property) (the "Customer Data"). Customer hereby grants DOC a non-exclusive, worldwide, royalty-free right and license to collect, use, copy, store, transmit, modify, and create derivative works of the Customer Data to the extent necessary to provide the DOC Services or as otherwise permitted in these Terms. Customer expressly authorizes DOC to use and process Customer Data (including any Confidential Information contained therein) as described in these Terms and in the DOC Privacy Policy, which provides for, but is not limited to, delivering and sharing of content and documents as directed by Customer's use of the DOC Services with third parties (e.g. individuals/legal entities) that Customer invites to view, approve or sign such contents and documents. These licenses and permissions extend to our affiliates and trusted third parties we work with.
5.2 Aggregate/Anonymous Data. Customer agrees that DOC will have the right to generate aggregate or anonymous data and that aggregate or anonymous data is owned by DOC which DOC may use for any business purpose during or after the term of this Agreement (including without limitation to develop and improve DOC's products and services and to create and distribute reports and other materials). For clarity, DOC will only disclose aggregate or anonymous data externally in a de-identified (anonymous) form that does not identify Customer, Authorized Users, or end users, and that is stripped of all persistent or personal identifiers. Customer is not responsible for DOC's use of aggregate or anonymous data.
5.3. Doconchain Intellectual Property. This is a subscription agreement for access to and use of the DOC Services. Customer acknowledges that it is obtaining only a limited right to use the DOC Services and that irrespective of any use of the words "purchase", "sale" or similar terms, no ownership rights are transferred to Customer (or its Authorized Users or end users) under these Terms. Customer agrees that DOC (and its suppliers) retain all rights, title and interest (including all intellectual property rights) in and to all DOC Services, and all related or underlying documentation, technology, code, know-how, logos, templates, anything delivered as part of support of other services, and any updates, modifications, or derivative works of any of the foregoing (all of which is deemed DOC's Confidential Information) and that DOC reserves any licenses not specifically granted in these Terms. Other than the applicable mobile applications and APIs, the DOC Services are offered as an online, hosted product. Accordingly, Customer acknowledges and agrees that it has no right to obtain a copy of the software behind any DOC Services and that DOC at its option may make updates, bug fixes, modifications or improvements to the DOC Services from time to time.
5.4. Feedback. If Customer elects to provide any suggestions, comments, improvements, information, ideas or other feedback or related materials to DOC (collectively, "Feedback"), Customer hereby grants DOC a worldwide, perpetual, non-revocable, sub-licensable, royalty-free right and license to use, copy, disclose, license, distribute, and exploit any Feedback in any format and in any manner without any obligation, payment, or restriction based on intellectual property rights or otherwise. Nothing in these Terms limits DOC's right to independently use, develop, evaluate, or market products, whether incorporating Feedback or otherwise.

6. PRIVACY & SECURITY
6.1 DOC Privacy Policy. The information you provide to us or that we collect will be used as described in these Terms and in the DOC Privacy Policy (currently available at www.doconchain.io/privacy). Please carefully read the DOC Privacy Policy as it contains important details about our collection, use and retention of information.
6.2 Security. DOC protects your information from unauthorized use or disclosure by taking reasonable technical and organizational measures designed to secure our systems from unauthorized access, use or modification.

7. CUSTOMER OBLIGATIONS
7.1. Customer agrees to:
i. Maintain a legally adequate privacy policy on its Customer Properties, and provide all required disclosures;
ii. Obtain all necessary rights, releases, and consents to allow Customer Data or other information (including any personal information) to be collected, used, and disclosed in the manner contemplated by these Terms and to grant DOC the rights and licenses set out in these Terms;
iii. Use the DOC Services in compliance with DOC's then-current Acceptable Use Policy (currently available www.doconchain.io/acceptable-use-policy); and
iv. Not take any action that would cause DOC, the DOC Services or APIs to become subject to any third-party terms (including open source license terms).
7.2 Customer represents and warrants that its Customer Properties, and the collection, use, and disclosure of Customer Data will not violate any third-party rights, including intellectual property, privacy and publicity rights. Customer further represents and warrants that its collection and use of any personal information or data provided to DOC complies with all applicable data protection laws, rules, and regulations. If Customer receives any takedown requests or infringement notices related to Customer Data, it must promptly:
i. Stop using the related item with the DOC Services; and
ii. Notify DOC if DOC receives any takedown requests or infringement notices related to Customer Data, DOC may respond in accordance with its policies, and will notify and consult with the Customer on next steps.
7.3. Digital signature responsibilities: Customer acknowledges and agrees that:
i. As between DOC and Customer, Customer has exclusive control and responsibility for the content of all Customer Data, including any documents used with the Services; and
ii. Certain types of documents, agreements, or contracts may be excluded from general Digital signature laws, or may have specific regulations that are applicable to them; and
iii. Customer is solely responsible for ensuring that the documents, agreements or contracts it uses with the Services are appropriate for Digital signatures, and DOC is not responsible or liable for any such determination or use; and
iv. Consumer protection laws or regulations may impose specific requirements for Digital transactions involving consumers, Customer is solely responsible for ensuring it complies with all such laws/regulations, and DOC has no obligations to make such determination or assist with fulfilling any requirements therein. If Customer is using an API or other services that allow Customer to perform any end user/participant/signer authentication, then Customer is solely responsible and liable for such authentication.
8. PAYMENT TERMS
8.2. Recurring Charges and Upgrades. By signing up for a Subscription Plan, Customer authorizes DOC to charge Customer's payment method on a recurring basis (e.g. monthly, quarterly, or yearly depending on Customer's Subscription Plan) without an invoice. Customer expressly authorizes DOC to charge its payment method (such as a credit card) for the applicable subscription charges, any usage or overage charges, and any and all applicable taxes and fees. Such authorization is effective until the end of the Subscription Term and any applicable Renewal Term, or until Customer cancels all of its subscriptions.
If Customer exceeds their subscription plan's usage limits, Customer will have the choice to buy DOC tokens to sign more documents or to upgrade into the next highest Subscription Plan and Customer expressly acknowledges and agrees that it will pay for the upgraded Subscription Plan. All upgrade fees and charges are non-refundable, even if Customer did not use the full usage allotment of the applicable Subscription Plan.
8.3. Taxes. DOC's fees are exclusive of all taxes, and Customer must pay any applicable sales, use, VAT, GST, excise, withholding, or similar taxes or levies, whether domestic or foreign, other than taxes based on the income of DOC. Customer will not deduct any applicable taxes from the payments to DOC, except as required by law. If such deduction is required by law, Customer will increase the amount payable as necessary so that after making all required deductions and withholdings, DOC receives and retains (free from any such liabilities) an amount equal to the amount it would have received had no such deductions or withholdings been made.
8.4. Auto-renewals and Trials. IF YOUR ACCOUNT IS SET TO AUTO-RENEWAL OR IS IN A TRIAL PERIOD AND YOU HAVE PROVIDED A METHOD OF PAYMENT TO DOC FOR THE SERVICES, DOC MAY CHARGE YOU AUTOMATICALLY AT THE END OF THE TRIAL OR FOR THE RENEWAL, UNLESS YOU NOTIFY DOC THAT YOU WANT TO CANCEL YOUR SUBSCRIPTION.
8.5. Purchase Orders. Customer agrees that it will pay all amounts owed, including recurring charges, without requiring any purchase orders or reference(s) to purchase order numbers. If a purchase order is required, then Customer will promptly notify DOC at least thirty (30) days prior to such requirement and the parties will cooperate in good faith in implementing a billing process that includes references such as purchase order numbers. Customer agrees that any purchase orders are for administrative purposes only and that any non-administrative terms (including, but not limited to legal, security, privacy, or finance terms) contained in its purchase order(s) do not apply to its purchase or use of DOC services.
8.6. No Refunds. Subscription and usage or overage fees (and any other fees associated with the services, including higher subscription fees for upgrades) are non-refundable and non-creditable, except where required by law. DOC subscriptions may be cancelled, and such cancellations take effect at the end of your then-current subscription term (for example, if you are on a paid monthly subscription the cancellation will take effect the following month, but if you are on a paid yearly subscription the cancellation will take effect the following year). Once your cancellation is effective, you will be downgraded to a free plan and will lose subscription features and functionality. If you don't pay for your subscription(s) on time, we reserve the right to suspend your account or remove subscription features.
8.7. Late Fees & Collection Costs. Late payments may be subject to a service charge equal to the lesser of 1.5% per month of the amount due or the maximum amount allowed by law. You agree to reimburse DOC for any costs or expenses incurred by DOC to collect amounts that remain unpaid after the due date. Amounts due to DOC may not be withheld or offset by you against amounts due for any reason.
9. TERM AND TERMINATION
9.1 Term. These Terms are effective until all Subscription Terms for the DOC Services have expired or are terminated as expressly permitted herein.
9.2 Subscription Term and Renewals. Customer agrees to pay applicable fees for the entire Subscription Term. Customer cannot cancel or terminate a Subscription Term except as expressly permitted by Section 9.4 (Termination for Cause). If no subscription start date is specified on the applicable order form, the subscription starts when Customer first obtains access to the applicable DOC Services. Each Subscription Term will automatically be renewed for additional successive periods equal to the initial subscription (e.g. if Customer has an annual plan then the subscription will be renewed for an additional 12-month term, if Customer has a monthly plan then the subscription will be renewed for an additional 1-month term) unless:
i. Otherwise stated on the applicable order form; or
ii. Either party gives written notice of non-renewal at least thirty (30) days before the end of the then-current Subscription Term. Pricing for any Subscription Term renewal, new order form, or order form changes will be at DOC's then-applicable rates.
9.3 Suspension of Service. DOC may suspend Customer's access to the DOC Services if:
i. Customer's account is overdue; or
ii. Customer has exceeded its service allocations / service limits. DOC may also suspend Customer's access to the DOC Services or remove Customer Data if it determines that:
a) Customer has breached any portion of these Terms, or
b) Suspension is necessary to prevent harm or liability to other customers or third parties, or to preserve the security, stability, availability or integrity of the DOC Services. DOC will have no liability for taking action as permitted above. For the avoidance of doubt, Customer will remain responsible for payment of fees during any suspension period under this Section 9.3. However, unless these Terms have been terminated, DOC will cooperate with Customer to promptly restore access to the DOC Services once we verify that Customer has resolved the condition requiring suspension.
9.4 Termination for Cause. Either party may terminate these Terms, including any related order form, if the other party:
i. Fails to remedy any material breach of these Terms (including a failure to pay undisputed fees) within thirty (30) days after written notice detailing the breach;
ii. Ceases operation without a successor; or
iii. If permitted by applicable law, seeks protection under any bankruptcy, receivership, trust deed, creditors' arrangement, composition, or comparable proceeding, or if any of these proceedings are instituted against that party (and not dismissed within sixty (60) days thereafter).
9.5 Effect of Termination. Upon any expiration or termination of these Terms or an order form:
i. Customer's license rights terminate and it must promptly:
a) Stop its use of the applicable DOC Services;
b) Delete (or, at DOC's request, return) any and all copies of any DOC code, documentation, passwords or access codes, and any other DOC Confidential Information in Customer's possession, custody, or control; and
ii. Customer's right to access any Customer Data in the applicable DOC Services will cease and DOC may delete the Customer Data at any time 30 days after the date of termination. If DOC terminates these Terms for cause as provided in Section 9.4 (Termination for Cause), any payments for the remaining portion of the Subscription Term will become due and must be paid immediately by Customer. Except where these Terms specify an exclusive remedy, all remedies under these Terms, including termination or suspension, are cumulative and not exclusive of any other rights or remedies that may be available to a party.
9.6 Survival. The following Sections survive any expiration or termination of these Terms: 3 (Account Registration and Use); 4.2 (General Restrictions); 4.3 (Beta Releases and Free Access Subscriptions); 5 (Ownership and Feedback); 8 (Payment Terms); 9 (Term and Termination); 11 (Warranties and Disclaimers); 12 (Indemnification Obligations); 13 (Limitations of Liability); 14 (Third-Party Products and Content); and 15 (General).
10. CONFIDENTIAL INFORMATION
10.1 Confidential Information. "Confidential Information" means:
i. For DOC, the DOC Services and Documentation;
ii. For Customer, Customer Data;
iii. Any other information of a party that is disclosed in writing or orally and is designated as confidential or proprietary at the time of disclosure (and, in the case of oral disclosures, summarized in writing within thirty (30) days of the initial disclosure and delivered to the recipient), or that due to the nature of the information the recipient would clearly understand it to be confidential information of the disclosing party; and
iv. The specific terms and conditions of these Terms, and any amendment and attachment thereof, between the parties.
10.2 Confidentiality Obligation. Each party (as the receiving party) must:
i. Hold in confidence and not disclose the other party's Confidential Information to third parties except as permitted by these Terms; and
ii. Only use the other party's Confidential Information to fulfill its obligations and exercise its rights under these Terms. Each party may share the other party's Confidential Information with its, and its Affiliates, employees, agents or contractors having a legitimate need to know (which, for DOC, includes providing the Services and sharing with the subcontractors referenced herein) provided that the party remains responsible for any recipient's compliance with the terms of this Section 10 and that these recipients are bound to confidentiality obligations no less protective than these Terms.
10.3 Exclusions. These confidentiality obligations do not apply to (and Confidential Information does not include) information that:
i. Is or becomes public knowledge through no fault of the receiving party;
ii. Was known by the receiving party before it received the Confidential Information;
iii. Is rightfully obtained by the receiving party from a third party without breach of any confidentiality obligation; or
iv. Is independently developed by the receiving party without using the disclosing party's Confidential Information. A party may also disclose the other party's Confidential Information to the extent required by law or court order, provided it gives advance notice (if permitted by law) and cooperates in any effort by the other party to obtain confidential treatment for the information.
10.4 Remedies. The parties acknowledge that disclosing Confidential Information may cause substantial harm for which damages alone may be an insufficient remedy, and so on breach of this Section 10, each party is entitled to seek appropriate equitable relief in addition to any other remedies that the law may provide.
11. WARRANTIES AND DISCLAIMERS
ALL DOC SERVICES, DOCUMENTATION, AND SITES ARE PROVIDED "AS IS" AND ON AN "AS AVAILABLE" BASIS. NEITHER DOC NOR ITS SUPPLIERS MAKE ANY WARRANTIES, EXPRESS OR IMPLIED, STATUTORY OR OTHERWISE, INCLUDING BUT NOT LIMITED TO WARRANTIES OF MERCHANTABILITY, TITLE, FITNESS FOR A PARTICULAR PURPOSE, OR NON-INFRINGEMENT. DOC MAKES NO REPRESENTATION, WARRANTY OR GUARANTEE THAT DOC SERVICES WILL MEET CUSTOMER'S REQUIREMENTS OR EXPECTATIONS, THAT CUSTOMER DATA WILL BE ACCURATE, COMPLETE, OR PRESERVED WITHOUT LOSS, OR THAT DOC SERVICES WILL BE TIMELY, UNINTERRUPTED OR ERROR-FREE. DOC DOES NOT GUARANTEE THAT SECURITY MEASURES WILL BE ERROR-FREE AND WILL NOT BE RESPONSIBLE OR LIABLE FOR UNAUTHORIZED ACCESS BEYOND ITS REASONABLE CONTROL. DOC WILL NOT BE RESPONSIBLE OR LIABLE IN ANY MANNER FOR ANY CUSTOMER PROPERTIES, CUSTOMER DATA, THIRD-PARTY PRODUCTS, THIRD-PARTY CONTENT, OR NON-DOC SERVICES (INCLUDING ANY DELAYS, INTERRUPTIONS, TRANSMISSION ERRORS, SECURITY FAILURES, AND OTHER PROBLEMS CAUSED BY THESE ITEMS), FOR THE COLLECTION, OR THE USE AND DISCLOSURE OF CUSTOMER DATA AUTHORIZED BY THESE TERMS. THE DISCLAIMERS IN THIS SECTION 11 WILL APPLY TO THE MAXIMUM EXTENT PERMITTED BY APPLICABLE LAW. CUSTOMER AND SITE VISITORS MAY HAVE OTHER STATUTORY RIGHTS, HOWEVER, ANY STATUTORILY REQUIRED WARRANTIES UNDER APPLICABLE LAW, IF ANY, WILL BE LIMITED TO THE SHORTEST PERIOD AND MAXIMUM EXTENT PERMITTED BY LAW.

12. INDEMNIFICATION OBLIGATIONS
12.1. Customer agrees to defend, indemnify, and hold DOC, our affiliates, officers, directors, employees, suppliers, consultants, and agents harmless from any and all third party claims, liability, damages, and costs (including, but not limited to, attorneys' fees) arising from or related to, as applicable:
i. Customer's access to and use of the Site;
ii. Violation of these Terms by Customer or its Authorized Users, as applicable;
iii. Infringement of any intellectual property or other right of any person or entity by Customer;
iv. The nature and content of all Customer Data processed by the DOC; or
v. Any products or services purchased or obtained by Customer.
12.2 DOC retains the exclusive right to settle, compromise and pay, without Customer's prior consent, any and all claims or causes of action which are brought against us. DOC reserves the right, at Customer's expense, to assume the exclusive defense and control of any matter for which Customer is required to indemnify DOC and Customer agrees to cooperate with our defense of these claims. Customer agrees not to settle any matter in which we are named as a defendant and/or for which Customer has indemnity obligations without our prior written consent. DOC will use reasonable efforts to notify Customer of any such claim, action or proceeding upon becoming aware of it.
13. LIMITATIONS OF LIABILITY
13.1 Disclaimer of Consequential Damages. TO THE MAXIMUM EXTENT PERMITTED BY APPLICABLE LAW, IN NO EVENT WILL DOC OR ITS SUPPLIERS BE LIABLE FOR ANY LOSS OF USE, LOST OR INACCURATE DATA, INTERRUPTION OF BUSINESS, LOST PROFITS, COSTS OF DELAY, REPUTATIONAL HARM, OR ANY INDIRECT, SPECIAL, INCIDENTAL, COVER, RELIANCE OR CONSEQUENTIAL DAMAGES OF ANY KIND HOWEVER CAUSED, EVEN IF INFORMED IN ADVANCE OF THE POSSIBILITY OF THESE DAMAGES.
13.2 Cap on Damages. DOC'S AND ITS SUPPLIERS' TOTAL LIABILITY WILL NOT EXCEED IN AGGREGATE THE AMOUNT ACTUALLY PAID BY CUSTOMER TO DOC FOR THE APPLICABLE DOC SERVICES OR RELATED SERVICES IN THE TWELVE (12) MONTHS PRECEDING THE CLAIM. FOR FREE ACCESS SUBSCRIPTIONS OR BETA RELEASES, DOC'S TOTAL LIABILITY WILL NOT EXCEED IN AGGREGATE FIFTY U.S. DOLLARS (US$50).
13.3 Exceptions. NOTWITHSTANDING THE FOREGOING, NONE OF THE LIMITATIONS IN THIS SECTION 13 EXCLUDES EITHER PARTY'S LIABILITY FOR FRAUD OR FOR DEATH OR PERSONAL INJURY TO THE EXTENT CAUSED BY A PARTY'S NEGLIGENCE. IN ADDITION, THE LAWS IN SOME JURISDICTIONS MAY NOT ALLOW SOME OF THE LIMITATIONS OF LIABILITY IN THIS SECTION 13. IF ANY OF THESE LAWS IS FOUND TO APPLY TO THESE TERMS, THIS SECTION 13 WILL APPLY TO THE MAXIMUM EXTENT PERMITTED BY LAW.
13.4 Failure of Essential Purpose. EACH PARTY ACKNOWLEDGES AND AGREES THAT THIS SECTION 13 IS A FUNDAMENTAL BASIS OF THE BARGAIN AND A REASONABLE ALLOCATION OF RISK BETWEEN THE PARTIES AND WILL SURVIVE AND APPLY TO ANY CLAIMS ARISING OUT OF OR RELATED TO THESE TERMS, ANY DOC SERVICES OR ANY RELATED SERVICES, REGARDLESS OF THE THEORY OF LIABILITY (CONTRACT, TORT, STRICT LIABILITY OR OTHERWISE), EVEN IF ANY LIMITED REMEDY IN THESE TERMS IS FOUND TO HAVE FAILED OF ITS ESSENTIAL PURPOSE.

14. THIRD PARTY PRODUCTS AND CONTENT
DOC may provide, or third parties may provide links to other third-party websites, services, or resources that are beyond our control. DOC is not responsible for these third-party products or content. DOC makes no representations or warranties as to the quality, suitability, functionality, or legality of any third-party products or third-party content to which links may be provided, and Costumer hereby waive any claim it might have against us with respect to such. Customer agrees that DOC is not responsible or liable for any loss or damage of any sort incurred as the result of any such dealings or as the result of the presence of such third-party products or third-party content.
15. GENERAL
15.1 Assignment. These Terms will bind and inure to the benefit of each party's permitted successors and assigns. Neither party may assign these Terms without the advance written consent of the other party, except that DOC may assign these Terms without consent to an Affiliate or in connection with a merger, reorganization, acquisition, or other transfer of all or substantially all of its assets or voting securities. Any attempt to transfer or assign these Terms except as expressly authorized under this Section 15.1 will be void.
15.2. Notices. Any notice or communication under these Terms must be in writing. Customer must send any notices under these Terms (including breach notices) to DOC, in English, at the following address, legal (at) doconchain.io, and include "Attention: Legal Department" in the subject line. DOC may send notices to the email addresses on Customer's account or, at DOC's option, to Customer's last-known postal address. DOC may also provide operational notices regarding the DOC Services or other business-related notices through conspicuous posting of the notice on DOC's website or the DOC Services. Each party consents to receiving electronic notices. DOC is not responsible for any automatic filtering Customer or its network provider may apply to emails.
15.3 Publicity. Unless otherwise specified in an applicable Order Form, DOC may use Customer's name, logo, and marks to identify Customer as a DOC customer on DOC's website and other marketing materials.
15.4 Subcontractors. DOC may use subcontractors and permit them to exercise the rights granted to DOC in order to provide the DOC Service and related services. These subcontractors may include, for example, DOC's hosted service and email providers. However, subject to all terms and conditions of these Terms, DOC will remain responsible for:
i. Compliance of its subcontractors with the terms of these Terms; and
ii. The overall performance of the DOC Services if and as required under these Terms.
15.5 Subpoenas. Nothing in these Terms prevents DOC from disclosing Customer Data to the extent required by law, subpoenas, or court orders, but DOC will use good faith efforts to notify Customer where permitted to do so.
15.6 Independent Contractors. The parties to these Terms are independent contractors, and these Terms does not create a partnership, joint venture, employment, franchise, or agency relationship. Neither party has the power to bind the other or incur obligations on the other party's behalf without the other party's prior written consent. Non-parties do not benefit from and cannot enforce these terms. There are no third-party beneficiaries to these Terms. Customer must not represent himself to anyone as an agent of DOC or is otherwise authorized to bind or commit DOC in any way without DOC's prior written authorization.
15.8 Export Control. Customer acknowledges that the DOC Services, documentation, website, and all related products, information, technology, and software are subject to export control laws and regulations of the Singapore Law and of other jurisdictions. Customer is responsible for obtaining any required export or import authorizations for use of the DOC Services. Customer represents and warrants that it, its Affiliates, and its Authorized Users are not on any government list of prohibited or restricted parties or located in (or a national of) a country subject to government embargo or that has been designated by any government as a "terrorist supporting" country. Customer must not access or use the DOC Services in violation of any export embargo, prohibition or restriction.
15.9 MANDATORY ARBITRATION; WAIVER OF CLASS ACTIONS. IF YOU ARE A U.S. RESIDENT, YOU ALSO AGREE TO THE FOLLOWING MANDATORY ARBITRATION PROVISIONS:
We Both Agree to Arbitrate. You and DOC agree to resolve any claims relating to these Terms or the Services through final and binding arbitration by a single arbitrator, except as set forth under Exceptions to Agreement to Arbitrate below. This includes disputes arising out of or relating to interpretation or application of this "Mandatory Arbitration Provisions" section, including its enforceability, revocability, or validity.
Opt-out of Agreement to Arbitrate. You can decline this agreement to arbitrate within 30 days of first registering your account by contacting us at legal (at) doconchain.io.
NO CLASS ACTIONS. You may only resolve disputes with us on an individual basis, and may not bring a claim as a plaintiff or a class member in a class, consolidated, or representative action. Class arbitrations, class actions, private attorney general actions, and consolidation with other arbitrations aren't allowed. If this specific paragraph is held unenforceable, then the entirety of this "Mandatory Arbitration Provisions" section will be deemed void.
15.10 Amendments; Waivers. Any modification or amendment to these Terms must be made in writing and executed by an authorized representative of each party. However, if DOC modifies these Terms or any applicable Service Specific Terms during Customer's Subscription Term, the modified version will take effect upon Customer's next Subscription Term renewal. In addition:
i. If DOC launches new products or optional features that require opt-in acceptance of new terms, these terms will apply upon Customer's acceptance or use;
ii. Changes to any terms will take effect immediately for Free Access Subscriptions; and
iii. During a Subscription Term, DOC may update DOC's Security page, Privacy Policy, Acceptable Use Policy, and Service Specific Terms from time-to-time to reflect process improvements or changing practices, and these changes will take effect thirty (30) days from the date of posting so long as they do not substantially diminish Customer's rights or create substantial additional Customer obligations during a Subscription Term. DOC's documentation is available online and constantly being developed and improved, and as a result, during a Subscription Term DOC may update the documentation to reflect best practice with the relevant DOC Services, provided that these changes do not substantially diminish Customer's rights or create substantial Customer obligations. In the event of any conflict between these Terms and any order form, these Terms will take precedence unless otherwise expressly provided. No waiver will be implied from conduct or failure to enforce or exercise rights under these Terms. Waivers must be made in writing and executed by an authorized representative of the waiving party. The waiver by either you or DOC of any breach of any provision of these Terms does not waive any other breach. The failure of any party to these Terms to insist on strict performance of any covenant or obligation in accordance with these Terms will not be a waiver of such party's right to demand strict compliance in the future, nor will the same be construed as a novation of these Terms.
15.11. Severability. If any provision of these Terms is found by any court of competent jurisdiction to be unenforceable or invalid, that provision will be limited to the minimum extent necessary so that these Terms may otherwise remain in effect.
15.12 No Third-Party Rights. Nothing in these Terms confers on any third party the right to enforce any provision of these Terms. Customer acknowledges that each Order Form only permits use by and for the legal entity or entities identified in the Order Form(s) as the Customer, and not any Customer Affiliates.
15.13 Entire Agreement. These Terms represents the parties' complete and exclusive understanding relating to the subject matter of these Terms. It supersedes all prior or contemporaneous oral or written communications, proposals and representations with respect to the DOC Service or any other subject matter covered by these Terms. The terms of the United Nations Convention on Contracts for the Sale of Goods do not apply to these Terms. Any terms provided by Customer (including as part of any purchase order or other business form used by Customer) are for administrative purposes only, and have no legal effect.
15.14 Governing Law & Venue. These terms will be interpreted, construed, and enforced in all respects in accordance with the local laws of Singapore.
15.15 Language and Translations. DOC may provide translations of these Terms or other terms or policies. Translations are provided for informational purposes and if there is an inconsistency or conflict between a translation and the English version, the English version will prevail.
15.16 How to Contact Us. If you have any questions about these Terms, please contact us at legal (at) doconchain.io.